In Recognition: Terry Fox
September 20, 2022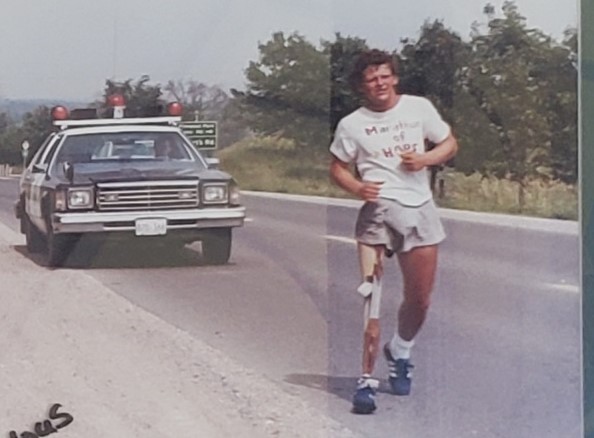 In recent days, Canadians all across Ontario and Canada participated in the Terry Fox Run to raise money for cancer research in commemoration of Canadian cancer activist Terry Fox and his Marathon of Hope.
Terry ran close to 42 kilometers (26 miles) a day through Newfoundland and Labrador, Prince Edward Island, Nova Scotia, New Brunswick, Quebec, and Ontario. He ran through snow, rain, wind, heat, and humidity.
He stopped in more than 400 towns, schools, and cities to talk about why he was running. He started at 4:30am in the morning, and often did not finish his last mile until 7pm at night. Sometimes Terry and Doug, his best friend and driver, would sleep in the van because they could not afford a place to stay.
Some days hundreds of people cheered him on; other days he was alone on the road, and no money was raised. But Terry never gave up hope that Canadians would respond to his story, to his effort…and he was right. Terry entered Ontario on June 28th the whole country was cheering him on and donating to cancer research. Canadians saw that Terry's try was unlimited. ( https://terryfox.org/terrys-story/)
On July 6, 1980, Terry Fox made his way through Madoc, Ontario, on day 86th of his Marathon of Hope. Terry had a brief time to be interview by youth of Madoc and it was captured on film by CHTV MADOC.
Here is the link below: https://www.youtube.com/watch?v=Zlcw_v_YaRk
We also want to remember and commemorate the late Walter Sawkins who was the Ontario Provincial Police constable who escorted Terry Fox while completing his Marathon of Hope on the Trans Canada Highway through Madoc.
Here is the story that was covered by Global News in 2020: