Community Improvement Plan>
The Community Improvement Plan (CIP) establishes a framework for the Municipality's support and implementation of a program to encourage the accessibility, maintenance and rehabilitation of commercial buildings and their facades as well as associated signage. The CIP will enhance the role of the downtown core as a commercial, administrative and cultural centre. The CIP also provides a framework to encourage and support the redevelopment of vacant, and underutilized properties.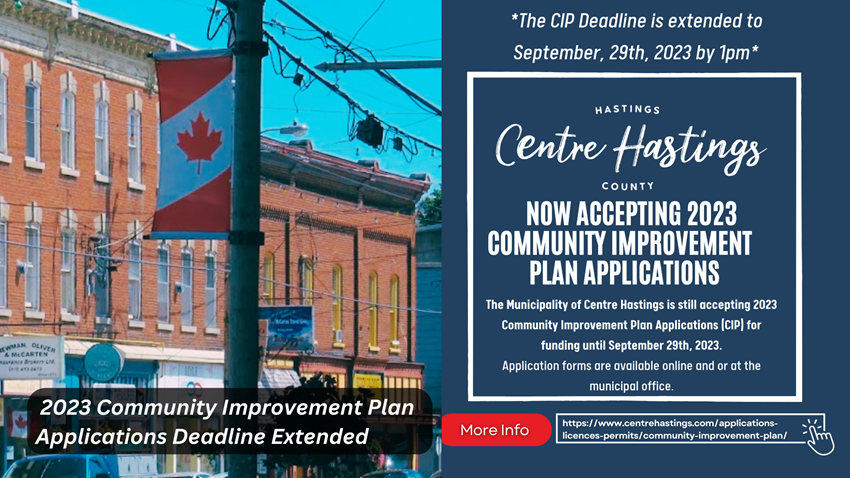 Please be advised the Community Improvement Plan is now available!
Are you a business or local shop and or building owner looking to take part in the Community Improvement Plan? Please review the application guidelines and map if you are eligible for this funding opportunity.